Our children are fundraising to save lives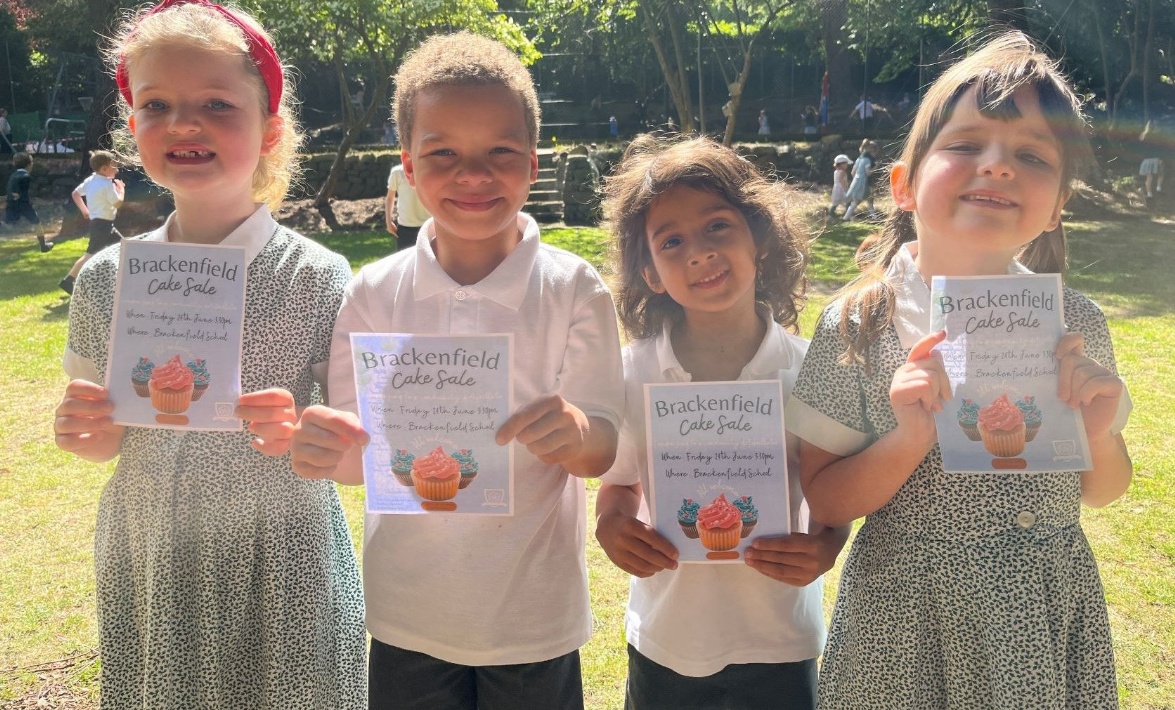 Pupils at Brackenfield School are leading the way with their school fundraising project which aims to buy and install a new public defibrillator.
The children are raising money for this essential piece of life-saving equipment, which will be located within the community and just outside of the school's grounds.
Brackenfield focus' their teaching on four key areas: Curriculum & Learning, Activities, Outdoor Learning, and Community, ensuring they offer a well-rounded education to their pupils. Fundraising activities such as this form an essential part of the childrens overall development, ensuring theylearn how to support others and give something back.
Research has shown that 12 people under the age of 35 die each week from sudden cardiac arrest, with 80% of cases happening at home and 20% in public places. A defibrillator delivers a high energy, electric shock to the heart through the chest and can be the difference between life and death.
If used within the first minute of a cardiac arrest, an individual's survival rate is likely to be nearer 90%. Even if the shock is administered within the first 3-5 minutes, the survival rate is still anywhere between 50-70%. Instant defibrillator use is vital, given that the average response time for ambulance services in England currently sits at just below 9 minutes.
The two school Community Captains from Year 6 are supported by the Senior Leadership team to fundraise for worthy, local causes. So far, they have pushed forward their efforts by making specially designed posters to spread the news of their defibrillator ambition. For their first fundraiser, the youngsters organised a tabletop sale which included stalls selling cakes, sweets and other wares that the children made in their DT lessons such as wooden fidget toys and bunting.
Headmaster Mr Masterton, said: "Our Community Captains help our school to support the local community, which is something we value because it provides a wider education for our children as they learn to give something back. We're delighted they have chosen such a worthwhile cause this time round and are putting in extra efforts to raise funds to buy this vital medical tool.
Helping our children to understand the importance of our bodies and what to do when something goes wrong is also an important lesson. Although using a defibrillator would be a scary prospect for anybody, we believe that arming our children with a little bit of knowledge about what to do in these types of situations can only be a good thing and means they will be on the right path to developing into mature, confident and well-informed adults."
Everyone within the Brackenfield community recognises the importance of the defibrillator and is right behind the fundraising initiative. The cost of a defibrillator varies depending on the model type, but typically comes in at anywhere between £800 and £2,500. The next cohort of our Year 6 pupils will continue with their predecessors' efforts from the autumn when the new academic year commences in September. They too are keen to make their mark and ensure the fundraising target is achieved.
One of the current Year 6 pupils commented: "We have been learning about our bodies in science, and I was really interested in how our hearts work and how important they are. I think the defibrillator is a really great project, especially when we found out it that it could save lives. After learning about defibrillators and the work they can do, we knew it was the perfect community project to fundraise for."
Previous community projects have included whole school litter picks in collaboration with a local conservation group, as well as various singing opportunities at local care homes, supermarkets and community concerts.
The Community Captains continue to, year after year, make a positive impact within their local community, and have also previously worked alongside care homes within the area to reduce loneliness amongst residents and provide them with regular entertainment.